Services for individuals • Acupuncture
Acupuncture
Acupuncture is a therapeutic intervention derived from traditional Chinese medicine. It consists of stimulating, usually with needles, certain specific sites on the skin, mucous membrane or subcutaneous tissue with the aim of improving or maintaining health, or relieving pain. It's suitable for people of all ages.
Services
for
individuals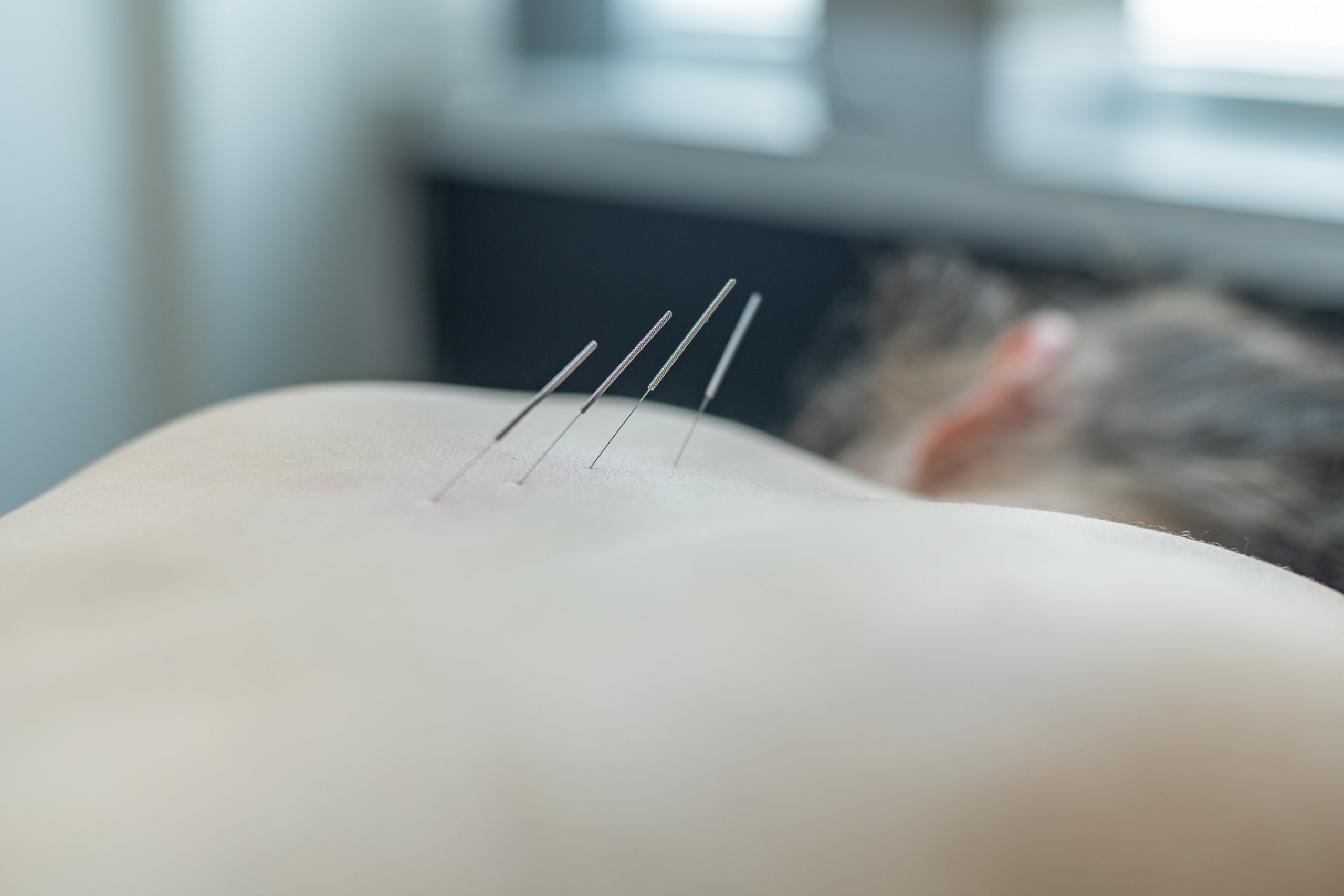 To perform this treatment, the acupuncturist can use other means of stimulation such as:
Heat: moxibustion and heat lamp
Pressure: cupping, tuina massage, acupressure and pressure balls
Electricity: electro-acupuncture
Light ray: gentle laser
The points and methods of stimulation are determined by the acupuncturist according to your state of health, pain location, symptoms, palpation of the zones and meridians involved, as well as the energy balance established according to traditional Chinese medicine parameters.
Acupuncture has many benefits:
ANALGESIC
Provides both short- and long-term pain relief.
RELAXATION
Soothing and calming effect by intervening in brain activity modulation, which acts on insomnia, stress, anxiety and mental health.
EQUILIBRIUM
Helps restore the body's natural balance by influencing the endocrine systems and the autonomic nervous system.
IMMUNITY
Can act on and modulate the immune system according to the body's needs.
REPAIRS
Lastly, acupuncture promotes the body's repair mechanisms (helps local circulation, oxygenation, tissue regeneration and cell repair).
With its wide field of action, acupuncture can be used preventively, therapeutically or complementarity. It's indicated for:
Allergies: seasonal and annual allergic rhinitis
Headaches: chronic tension headache or chronic episodic headache
Migraines: prevention of attacks
Chronic lower back pain
Postoperative pain
Postoperative nausea and vomiting
Nausea and vomiting related to chemotherapy (with antiemetics)
Osteo-arthritis in the knee
Persistent symptoms following a concussion
General disorders (exhaustion, fatigue, immune system)
Locomotor disorders
Muscle pain and sports injuries
Disorders of the circulatory system (restless leg syndrome, edema, Raynaud's syndrome)
Disorders of the digestive system (gastroesophageal reflux disease, heartburn)
Disorders of the gastrointestinal system (constipation, irritable bowel syndrome)
Disorders of the respiratory system (asthma)
Sleep disorders
Discomfort related to pregnancy (nausea, vomiting, pain, fetus breech presentation, preparation for childbirth, etc.)
Female hormonal disorders (irregular menstrual cycle, PMS, infertility, menopause, hot flashes, etc.)
Disorders related to depression, anxiety, post-traumatic stress disorder (PTSD) and stress management
To learn more about acupuncture, visit the following sites:
Our team of acupuncturists
Contact this department at 450 688-0445, ext. 4
Rachel Cavanagh
Sandra Maheu
Claudia Riopel
Ready to
take action?
Make an appointment. We'd love to take care of you!
© Copyright 2023 Centre de Médecine Sportive de Laval. All rights reserved.